Thursday, April 19, 2012
Qwashae Boutique Masquerade Fashion Show
The first time I heard of Qwashae Boutique was the beginning of this year. Somehow I ended up on their email distribution list, and I'm glad I did because this boutique is fabulous! Though it's a tad far from where I live in Houston, I would gladly make the trip to Pearland for their great clothes,prices, and variety in sizes. The boutique carries clothes thru size 18. My first visit to their boutique was a back in March when I covered their Whitney Houston Dress Exhibit for
FashionablyHouston
. I also worked with their intern Tamara of Malibu Mara to offer a giveaway to their April 14th Masquerade Fashion Show. Today's post features looks from their Fashion show on the 14th. Unfortunately I left my camera battery at home and had to take all my shots with my iphone...oh well, you win some, you lose some! It was definitely a windy, blustery day for the fashion show, but it led to some pretty cool shots! I had to take my pictures after they were on the runway because my iphone doesn't have flash and the runway area was too dark :-)
After-party inside Qwashae Boutique
Enjoy this Video Slideshow of all the looks from the Runway to the tune of "Nobody Wants To Be Lonely" by Ricky Martin
Tags:
Masquerade Fashion Show
,
Pearland Towne Center
,
Qwashae Boutique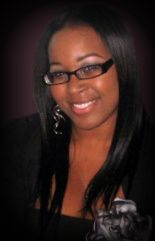 Written by Shasie
Shasie is an engineer by day, fashionista by night. No matter if she's in the office, or at a fashion event, her goal is to live her life in style, and help you do it too! Follow her on Twitter|Facebook|Instagram|Pinterest|YouTube,

Get Updates
Subscribe to our e-mail newsletter to receive updates.