Wednesday, April 25, 2012
COLOR BLOCKING 101
Our 3rd guest blogger is Valerie Greene Anderson of Val Verde Style. Val and I have a lot in common, being that both of us work in engineering/technical/sciences field during the day, but have a side love of fashion that we display through our daily outfits and our blogs.
Hola chicas! I'm super excited to post for Shalanda while she gets some much needed R&R. I decided to provide a few tips and some basics on a trend which is here to stay ...COLOR BLOCKING. Pairing colors can be a bit tricky but there are numerous ways to create a fashionable look containing various colors ranging from bold and vibrant color pairings to neutral shades styled together.
For bold and vibrant pairings it all begins with two colors and the color wheel. The key is to select two colors in the same color family which are neighbors on the color wheel or match complementary colors which are located across the wheel for a bolder look. Another tip is to ensure the colors are similar tones - for instance muted shades should be worn together and more vibrant shades should be matched. If you are still uncertain of the colors to match look to nature for inspiration it is as simple as the sun rise and sun set with yellow and orange or bright blue sky and green grass.


Generally I recommend two bright colors and using neutral accessories like nude, metallic or animal prints.
Another way to incorporate colorblocking in your wardrobe is to purchase an item which already has colorblocking. Skirts, shirts, shoes and other accessories all incorporate the trend and can be easily worn with almost any of your current pieces. For those not as bold with colors, I recommend an accessory with neutral colors.


You can also color block with neutrals as well for instance a white top and black bottom can be worn together with a colorful blazer and belt to create the color blocking effect.
So when choosing to create your look just remember a few keys about color blocking:
•stick with two colors
•reference the color wheel and nature
•bright colors should be worn with neutral accessories - nudes, metallics, animal prints
•colors should be same tone - pastels, muted, brights
•neutrals can be color blocked - black, beige, whites
•keep it simple - buy pieces with color blocking incorporated
Tags:
Color blocking
,
Guest Blog Posts
,
spring trends 2012
,
Val Verde Style
,
Valerie Greene Anderson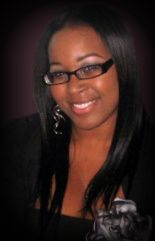 Written by Shasie
Shasie is an engineer by day, fashionista by night. No matter if she's in the office, or at a fashion event, her goal is to live her life in style, and help you do it too! Follow her on Twitter|Facebook|Instagram|Pinterest|YouTube,

Get Updates
Subscribe to our e-mail newsletter to receive updates.