Sunday, March 25, 2012
WHAT I WORE: RodeoHouston ZZTop Concert
A few weeks ago, I attended the ZZTop concert at the Houston Rodeo. I decided to take my good friend Amy to the concert since she loves all things cowboy & country and it was also around her birthday. We enjoyed the concert "suite-style" meaning we sat in the little glass enclosed club rooms with free food and drink, and an amazing view of the show. Both of us are not the biggest fans of the rodeo portion with our concern for the treatment of the animals, but seeing the concert was cool! Though, I have to admit I really had no idea who ZZTop was until after they played a few songs that I recognized.
Ensemble:
Top
: New York & Company
Blazer
: New York & Company
Necklace
: New York & Company
Hat
: Target (
Similar Hat at Old Navy
)
Jeans
:
Old Navy
Boots
: Cavender's Boot City
Belt
: New York & Company
Of course, anytime I have the chance to wear my cowboy boots, and look a little more Texan I jump on the opportunity. I still don't have a huge belt buckle or an official Stetson, but they will one day join my clothing arsenal. I went with the usual jeans and boots, a nice pop of color in the top, two pigtails and the hat! What do you think?
OUTFIT DETAILS
READER OPTIONS
I'm going to start a new section on my outfit blog posts called
"Reader Options
". Reader options will contain a collage of items that coincide with my outfit post and link to the respective sites where you can find these items.
Having fun with C3, I took pictures of the metro-rail sign. I took this to reliant park. It's way easier than driving and CHEAPER!
They had fuzzy guitars!
Picture taken using the RodeoHouston iphone app
Tags:
concert
,
cowboy
,
rodeohouston
,
western wear
,
zztop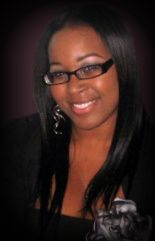 Written by Shasie
Shasie is an engineer by day, fashionista by night. No matter if she's in the office, or at a fashion event, her goal is to live her life in style, and help you do it too! Follow her on Twitter|Facebook|Instagram|Pinterest|YouTube,

Get Updates
Subscribe to our e-mail newsletter to receive updates.