Thursday, March 29, 2012
WHAT I WORE: Bridal Shower
This past Saturday I attended the Bridal Shower of my good friend Liz. She is getting married to my other friend Sean! I've known the both of them for years now, and I'm so happy for them! One of the nicest couples I've ever had the pleasure of being around. This is my second time wearing this dress, and I've been wanting to wear it with cowboy boots since I purchased it in January and here was my chance! The dress is red, but it comes off as orange in these pictures, but I loved the obvious contrast between the red dress and the blue necklace.
ENSEMBLE
Dress
: The Blue Jeans Bar
Necklace
: DuO
Belt
: Burlington
Boots
: Nocona (
Similar Boot
)
Watch
:
Michael Kors
READER OPTIONS
EVENT PHOTOS
The lovely planners of the Bridal Shower, Genille & Kim, asked the guest to send in pictures of us with the bride-to-be! I have a bunch with Lizzy Bizzy, but this is one of my favorites!
The groom-to-be and I after the shower
Luv,
Tags:
Bridal Shower
,
Event Attire
,
Event Style
,
Events
,
Going Out
,
liz
,
sean
,
What I Wore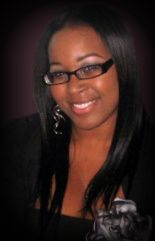 Written by Shasie
Shasie is an engineer by day, fashionista by night. No matter if she's in the office, or at a fashion event, her goal is to live her life in style, and help you do it too! Follow her on Twitter|Facebook|Instagram|Pinterest|YouTube,

Get Updates
Subscribe to our e-mail newsletter to receive updates.