Wednesday, March 28, 2012
What Does One Wear to a Golf Pub Crawl?
Last Friday, my friend Linzy celebrated her Birthday, but in a very unique way! Her and her friends organized a Golf Pub Crawl. Basically you go to 9 bars, with each bar representing a hole. Each bar has a designated drink that you have to drink, and you only have so many sips (pars) to finish it. I'm not a big drinker, so I didn't really participate in that part of it, but we were also supposed to dress up in golf attire. I also don't golf, but I do own polos, argyle, and hats, so this is the outfit I came up with! My argyle socks weren't tall enough so I opted for this plaid version! What do you think?
Polo: Workshirt
Skirt: Express
Socks: Burlington
Pumps: Connie (Famous Footwear)
Earrings: Mint Boutique
Birthdays
,
Events
,
Golf Pub Crawl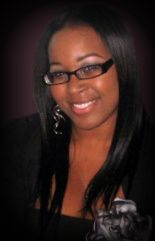 Written by Shasie
Shasie is an engineer by day, fashionista by night. No matter if she's in the office, or at a fashion event, her goal is to live her life in style, and help you do it too! Follow her on Twitter|Facebook|Instagram|Pinterest|YouTube,

Get Updates
Subscribe to our e-mail newsletter to receive updates.