Sunday, March 18, 2012
THE EVENT: Last Shots from Texas Style Council
Ok I lied about my last TxSC post...b/c I realized I didn't share all of the photos with y'all from TxSC, so this post is all photos! Enjoy!
I just love that skirt that Diya is wearing
Yay! I got to meet Andrea in person at the conference. Another Houston Blogger connection :-)
The lovely Kristina and I
Closing remarks from Indiana thanking her team for helping her with this amazing event
Networking after the panels
Luv,
Tags:
Event Attire
,
Event Style
,
Events
,
Live Life in Style Travels
,
Texas Style Council
,
Travel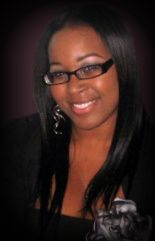 Written by Shasie
Shasie is an engineer by day, fashionista by night. No matter if she's in the office, or at a fashion event, her goal is to live her life in style, and help you do it too! Follow her on Twitter|Facebook|Instagram|Pinterest|YouTube,

Get Updates
Subscribe to our e-mail newsletter to receive updates.