Sunday, October 16, 2011
What To Wear To A Fashion Show
My 3 new Houston Blogger Friends. We were all in the photography pit as press for Fashion Week. From left to right: Monica, Magen, & Ray. Definitely check out their blogs!
I was pleasantly surprised during
Fashion Week Houston
, when it came to light that some of my friends struggled with knowing/choosing what to wear to a fashion show. I even had another friend this weekend ask me "What
does
one wear to a fashion show?" Interesting enough, what to wear to a fashion show is something I never ask myself. I just always pick something and go, but I decided to do a post on this topic to assist my readers with this daunting task.
There are a few directions one can go when it comes to choosing a look for a Fashion Event. Here are my 4 categories:
1. Standing Out
2. Designer Garment
3. Fitting in
4. Trending
Standing Out
Typically this individual is wearing something that no one else is wearing, or an item that really stands out. Examples of what I saw during Fashion Week Houston were bright orange suits, hats with lace over the eyes, big feather fascinators, leotards, & bold gloves just to name a few. Others might be in bedazzled, almost Dancing With The Stars ensembles.
Designer Garment
If you are going to a Fashion Show featuring looks of one Designer (i.e. Michael Kors), it's a nice gesture to wear a garment of that designer (if you can afford it).
Fitting In
The easiest option for me when it comes dressing for a Fashion Show is wearing a dress. I love dresses. They are easy, all-in-one outfits and I only have to focus on styling my accessories to the dress. I like to had great shoes and a cute handbag and fabulous jewelry pieces. I really don't think a girl can go wrong showing up in dress. I WOULD avoid wearing the the prom/homecoming style dresses...to me this is one trying to relive their past...their very "when I was young" past and personally I'm just not a fan! haha.
These ladies above definitely get a YAY for their dress choices!
NAY!!!These looks are great for homecoming, prom, or in a more adult style even a holiday party, but I really don't like these for Fashion Events...I don't know....just don't!
Trending
With all of the amazing trends popping up here and there, both ladies AND men have diversified the looks of guests attending shows. Cute skirts and shorts with funky tights, leather leggings, dark denim jeggings or skinny pangs with an off-the shoulder top or dolman sleeves. Handbags are also another staple!
Here are more shots of looks from Houston Fashion Week. I took these shots on closing night.
Style Tip:

No matter what you wear to a fashion show, if you wear it with confidence and own it, you will fit in!
Tags:
Events
,
Fashion Houston
,
houston fashion Week
,
Streetstyle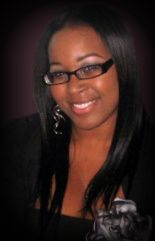 Written by Shasie
Shasie is an engineer by day, fashionista by night. No matter if she's in the office, or at a fashion event, her goal is to live her life in style, and help you do it too! Follow her on Twitter|Facebook|Instagram|Pinterest|YouTube,

Get Updates
Subscribe to our e-mail newsletter to receive updates.