Monday, September 19, 2011
EVENT RECAP: Celebrating Beauty
Houston Tidbits
. I actually think there is a tidbits for other cities, because I came across New Orleans Tidbits on
Bambi's Armoire
blog.
Houston Tidbits let me know via email of the Celebrity Beauty Event benefiting
Houston's Women's Chamber of Commerce
at Neiman Marcus. With a $20.00 donation to their charity you received a very cute, environmentally friend goodie bag. Hors d'oeuvres, champagne, and cocktails were also served. The main event involved a makeup competition between Houston Celebs. Each celeb using one of the makeup brands offered in Neiman Marcus, completed a look on a model. The models than walked down the runway for all of us to see. After the show we had to go vote for the look we liked the best with tokens we received upon registration. I didn't stay long enough to see who the winner was, but I voted for Rebecca Spera of the popular fashion site Mirror/Mirror.
Look #1 with Armani Beauty makeup by Lindsey Love of the Houston Chronicle Blog
Social Climbing
Lindsey Love of the Houston Chronicle
Look #2 with Sisley makeup by Nancy Golden
Look # 3 with Chanel makeup by Dr. Carolyn Farb,
Houston Philanthropist
Look #4 with Cle de Peau makeup by Philamena Baird,
Houston Philanthropist
Look #5 with Fresh makeup by Rebecca Spera of
Mirror/Mirror
Look #6 with Laura Mercier makeup by Roz Pactor of The Chic Sheet
Look #7 with Le Metier de Beaute makeup by Carla and Beatrice Valencia of
002Houston Magazine
Look #8 with YSL makeup by Ceron of
Ceron Salon
Look #9 with Bobbi Brown makeup by Ursuline Hamilton
Tags:
beauty
,
Events
,
Fashion Shows
,
Houston tidbits
,
Makeup
,
neiman marcus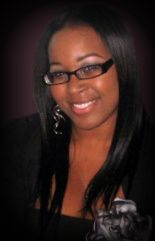 Written by Shasie
Shasie is an engineer by day, fashionista by night. No matter if she's in the office, or at a fashion event, her goal is to live her life in style, and help you do it too! Follow her on Twitter|Facebook|Instagram|Pinterest|YouTube,

Get Updates
Subscribe to our e-mail newsletter to receive updates.