Saturday, April 30, 2011
THE GIVEAWAY: Flowers from Fatima Hair Accessories
NOW CLOSED
I am so excited to announce my first giveaway for Live Life in Style with Flowers From Fatima. Fatima is a beautiful artisan and sells handmade flower accessories on her Etsy.com store. The winner will be chosen using a random number generator and for every extra chance you do, you will receive an additional number. Good Luck!
DON'T FORGET TO SHARE THIS AMAZING GIVEAWAY WITH YOUR FRIENDS, FAMILY, & FOLLOWERS!
Official Entry Rules
1. Follow Flowers From Fatima on Twitter
3. Visit Flowers From Fatima on
Etsy
4. Comment below with your favorite item from the website and your email address. Make sure to include your Twitter ID, Facebook ID, and if you signed up for the newsletter in your comment
Extra chances will be given to those who do the following
a. Follow Live Life in Style on
Twitter
Love,
Tags:
Flowers From Fatima
,
GIVEAWAYS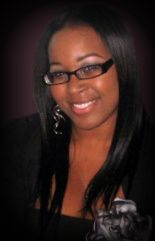 Written by Shasie
Shasie is an engineer by day, fashionista by night. No matter if she's in the office, or at a fashion event, her goal is to live her life in style, and help you do it too! Follow her on Twitter|Facebook|Instagram|Pinterest|YouTube,

Get Updates
Subscribe to our e-mail newsletter to receive updates.